MATERNAL DIGITAL COMPETENCIES AS A PREREQUISITE FOR EFFECTIVE DIGITAL PARENTING AMONG MALAYSIAN MOTHERS
Keywords:
Maternal digital competencies, Digital skills, Digital parenting, Malaysian mothers, Children
Abstract
In addition to childbearing and managing the family, the rise of digital technologies also requires mothers to parent their children digitally. However, are mothers competent enough to monitor or even mediate their children's digital media use? Unfortunately, very few studies still look into maternal digital parenting competencies. Therefore, this study attempts to map maternal digital parenting competencies using the digital competence framework. 432 Malaysian mothers from different demographic backgrounds were surveyed. The study found that Malaysian mothers are moderately competent in informational and operational skills, communication and participation skills, security and safety skills, and are relatively weak in content creation and innovation skills, and problem-solving skills. The findings suggest a necessity to initiate programmes and assistance that can help Malaysian mothers become digitally competent to effectively parent their children and contribute to the nation's digital future.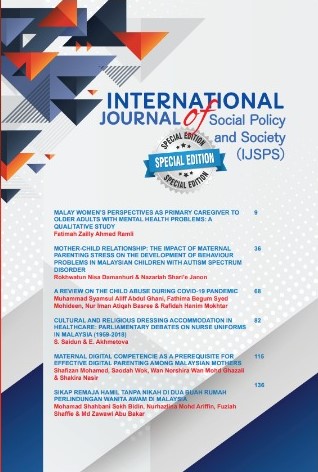 Downloads