CULTURAL AND RELIGIOUS DRESSING ACCOMMODATION IN HEALTHCARE: PARLIAMENTARY DEBATES ON NURSE UNIFORMS IN MALAYSIA (1959-2018)
Keywords:
Parliamentary debate Malaysia, Nurse uniform history, Religious dress code accommodation, Cultural dress code accommodation, Muslim women
Abstract
Nurse uniforms have been a long-standing polemical issue in post-independence Malaysia for the past six decades. Although the issue has been debated multiple times at the parliamentary level, no study has been done to date which examines these debates. The paper first provides a contextual background to facilitate understanding of the findings by presenting the evolution of the clothing norms in Malaysia since the 1950s. It then thematically analyses parliamentary debates on Muslim-friendly nurse uniforms from the first parliament (1959-1964) to the thirteenth parliament (2013-2018). The paper considers eight themes which emerged in the debates: religion, local norms and Eastern culture; international and conventional standards; comfort and practicality; freedom and preference; fashion, image and tradition; modesty and social problems; difficulty to change; and equality. The authors argue that the evolution of the clothing norms and parliamentary debates on dress code policy demonstrate Malaysian Muslims' search for identity after obtaining political independence. Despite geographical differences, the issues of nurse uniform debated in Malaysia shared many similarities with other cases discussed in the literature, except for the issues of the use of face veil, the abolishment of the nurse uniform, the uniform's white color, and the effect of the uniform on power relationships.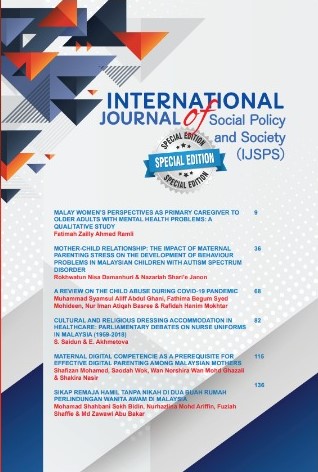 Downloads