CULTURALLY COMPETENT SOCIAL WORK PRACTICE IN ADDRESSING THE CHALLENGES OF COVID-19 PANDEMIC IN MALAYSIA
Abstract
In the poem We are in the same storm, but not in the same boat, the author Barr
(2020) vividly describes how COVID-19 impacts people differently. Indeed, at this
time of a global health crisis, questions arise as to whether culture makes a
difference in the way people respond to it and react to the subsequent policy
measures globally and locally. As social workers rise to the challenges posed by
the pandemic in carrying out their various roles, is the issue of cultural competence
still relevant? In this paper, the author explores culturally competent social work
practice in responding to the varied needs of the people in the face of the
pandemic. Based on three major approaches of cultural competence: cultural
knowledge, cultural awareness, and power analysis approach, the author
discusses how each approach provides social workers with different lenses to view
the experiences of people and in turn, play social work roles professionally. The
paper concludes with the remarks of 'unity in diversity and how professional social
workers may help forge solidarity among Malaysians and professional social
workers worldwide.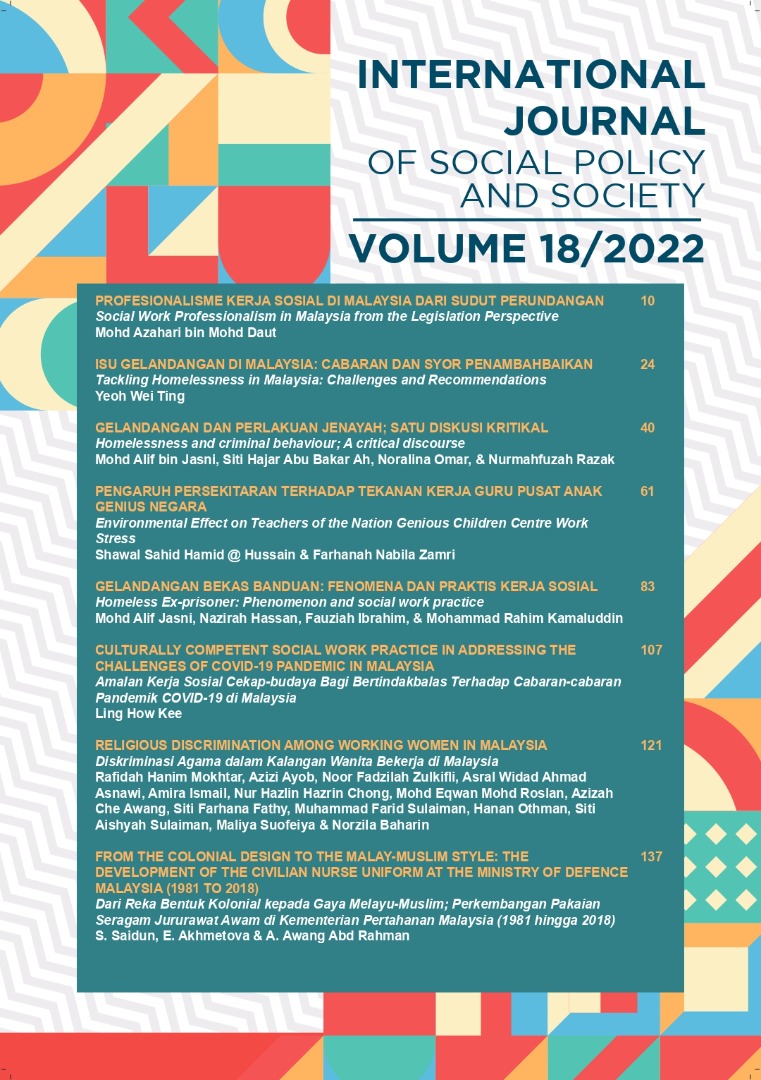 Downloads