PENGARUH PERSEKITARAN TERHADAP TEKANAN KERJA GURU PUSAT ANAK GENIUS NEGARA
Abstract
Early childhood education is fundamental to children's development, which is
crucial before they enter the school world. Therefore, the development and
advancement of early childhood education programmes need to be given
attention, and the quality of its services needs to be improved. A study was
conducted in the National Genius Children Centre, Temerloh, Pahang, to assess
the environmental effects on teacher work stress. The study confirmed three factors
that cause stress to the teacher's work; student discipline, parents' attitude, and
students' attitude. This study uses a qualitative triangulation method through
interview data sources, checklists, and observations. The study found that the
teachers manage to control their stress through behavioural techniques. The study
also found that parents' attitudes are the critical cause of stress among teachers.
The absence of at-home intervention from parents affects the development
initiatives by the National Genius Children Centre.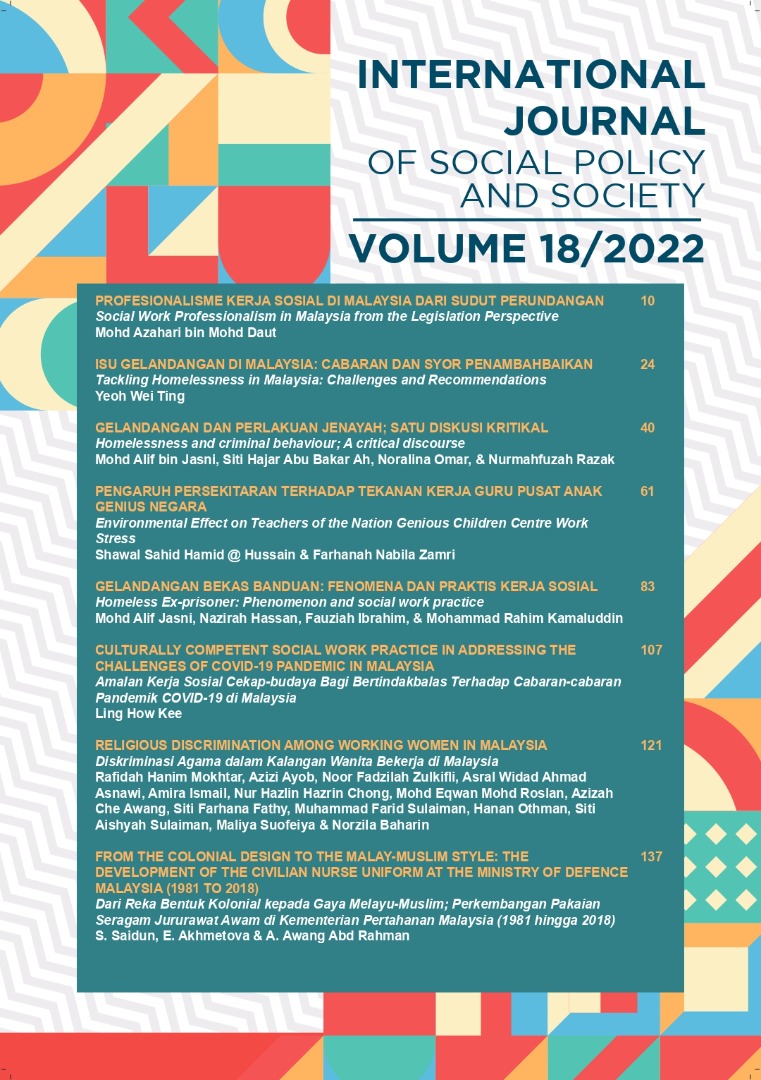 Downloads