GELANDANGAN DAN PERLAKUAN JENAYAH; SATU DISKUSI KRITIKAL
Keywords:
gelandangan, jenayah, tingkah laku jenayah, aktiviti jenayah kesan jenayah, intervensi, Malaysia
Abstract
Homelessness is not a new social problem in Malaysia. Rapid urbanisation
contributes to the growing number of homeless communities. The emergence of
homelessness in Malaysia, especially in cities such as Kuala Lumpur, Johor Bahru,
and Georgetown, render a negative perception of the country, particularly among
foreigners. In addition, there is a thought that homeless people tend to get involved
in criminal activities. Among the criminal acts often associated with homeless
people are stealing, robbery, and substance abuse. This concept paper discusses
the antecedent factors that make these homeless people involved in crime.
Involvement in crime also leads to various effects on society and the country. This
concept paper concludes with a discussion and views on remedying the homeless
population in the country.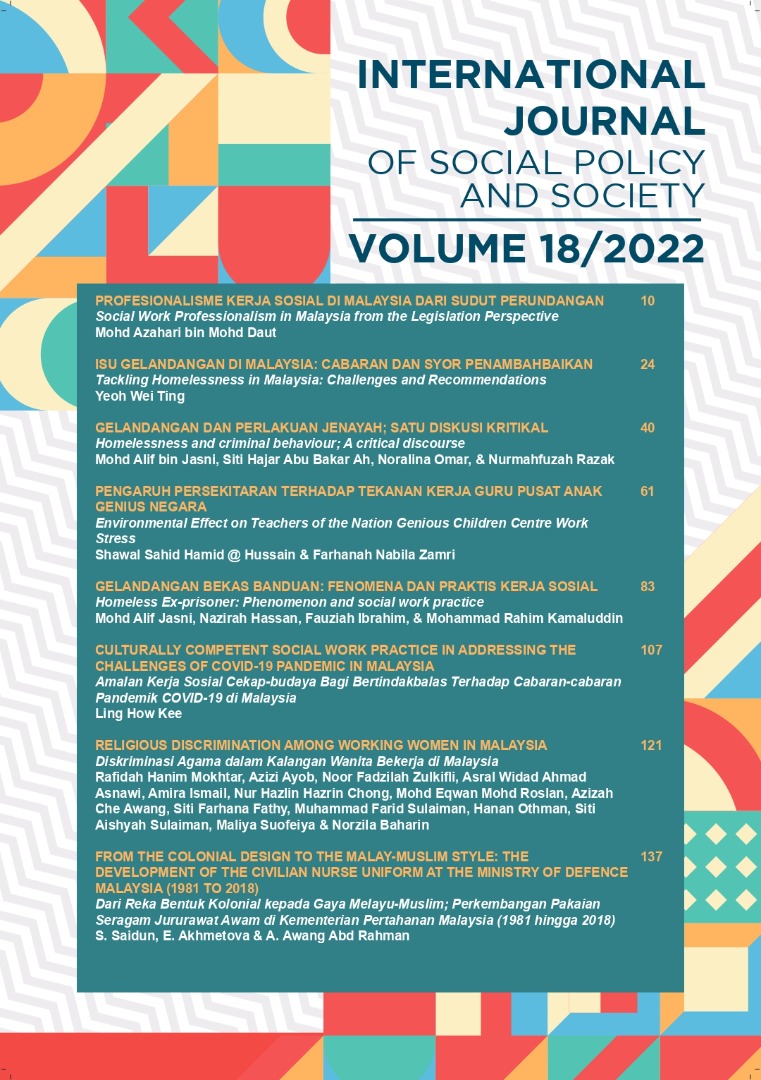 Downloads