GELANDANGAN BEKAS BANDUAN: FENOMENA DAN PRAKTIS KERJA SOSIAL
Keywords:
gelandangan bekas banduan, kelompok marginal, praktis kerja sosial, keperluan, perkhidmatan sosial
Abstract
Homeless ex-prisoner is a marginal group that experiences various life pressures.
They are ex-prisoners who are deprived of various opportunities and end up
homeless on the streets. The absence of a post-prison support system resulted in
multiple primary need deficits among the ex-prisoners. This situation makes them
live in dangerous conditions on the streets. This concept paper reviews previous
studies about ex-prisoners' homelessness in terms of the factors that cause them
to end up homeless. This paper also suggests social work practices as an
intervention in helping homeless ex-prisoners. The practice connects homeless ex-prisoners with appropriate social assistance and services. The paper contributes
new information to understanding the homeless ex-prisoners. Thus, interventions
to prevent homelessness among ex-prisoners can be effective, and transformation
efforts to transit them into productive and law-abiding people can be realised.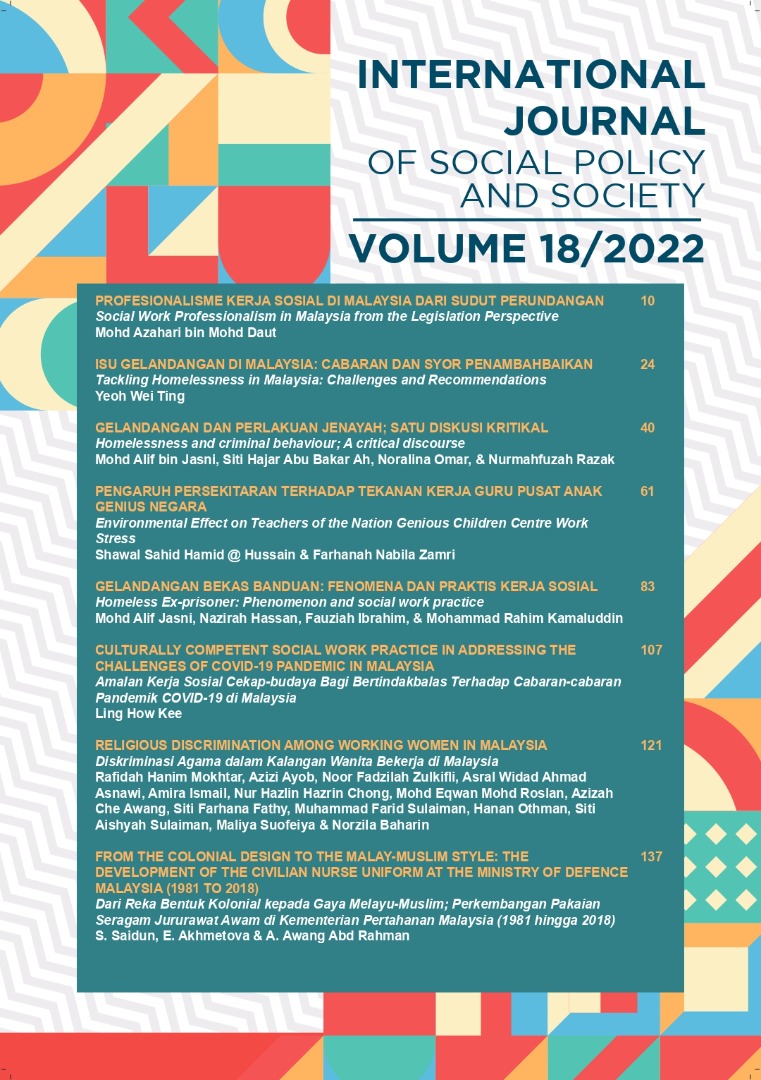 Downloads