FROM THE COLONIAL DESIGN TO THE MALAYMUSLIM STYLE: THE DEVELOPMENT OF THE CIVILIAN NURSE UNIFORM AT THE MINISTRY OF DEFENCE MALAYSIA (1981 TO 2018)
Abstract
The civilian nurse post in the Ministry of Defence Malaysia was introduced in 1981.
Since then, the uniform has undergone a series of transformation which has never
been formally documented. This historical case study examines the evolution of the
civilian nurse uniform at the Ministry of Defence Malaysia concerning the local
cultural and religious dress code. The paper divides the constant metamorphosis
into four phases based on data collected through face-to-face interviews, photo
analysis, and document analysis. The first phase involved the maintenance of the
colonial-style nurse uniform. The first attempt to accommodate the local dress code
norm occurred in the second phase in the 1980s when the nurses chose to wear
either a knee-length short-sleeved uniform or a pair of pants with the short-sleeved
blouse and were later allowed to wear a neck-exposing hair cover. The nurses were
finally permitted to wear Muslim-friendly uniforms in the third phase in 2001.
Finally, in the current phase (since 2012), the nurse uniforms are standardised with
the Ministry of Health Malaysia uniforms, which considers the local cultural and
religious clothing norm. The incorporation of the cultural and religious needs of
the nurses depicts how employers may assimilate these needs without
compromising the professional standards of practice, which has been a long-standing controversial issue for Muslim personnel globally.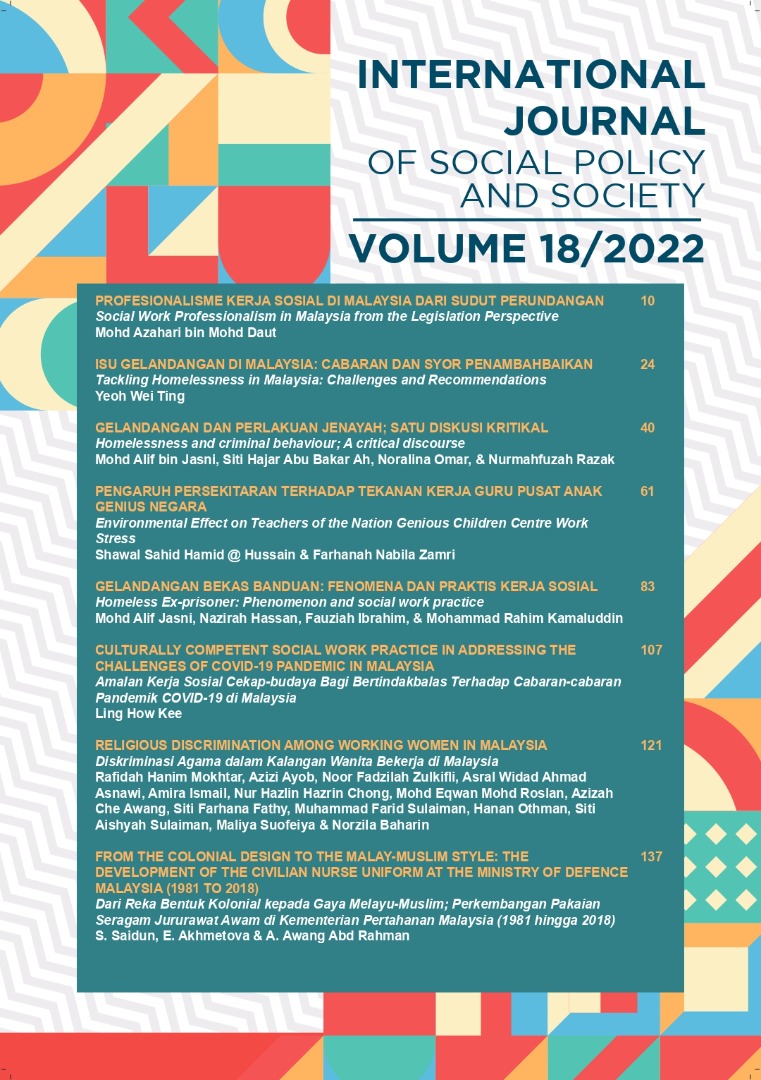 Downloads