ISU GELANDANGAN DI MALAYSIA: CABARAN DAN SYOR PENAMBAHBAIKAN
Keywords:
homelessness, social policy, Malaysia
Abstract
Homelessness is a pervasive issue that intertwines with many critical sectors of a
country, spanning healthcare, economy, social welfare, education to housing, to
name a few. Undeniably, this intricate social phenomenon thwarts straightforward
definitions and simple solutions as it is increasingly associated with women who
struggle with domestic violence, illiterate runaway adolescents who succumb to
substance abuse, the unemployed, and those who are suffering from chronic
physical and mental illnesses. Nevertheless, this social phenomenon has received
scant study in Malaysia. Therefore, the author seeks to examine some of the
shortcomings of the current homelessness policies and legislation in Malaysia and
propose recommendations that target the broader social context within which
homelessness occurs in Malaysia. These recommendations consider, amongst
others, the potential of technology and participation-based accommodation
schemes, the role of local actors and community-assisted initiatives, the need for
legislative reforms and alternative social assistance incentives, as well as the
establishment of an inter-agency council and a single unified homelessness
database.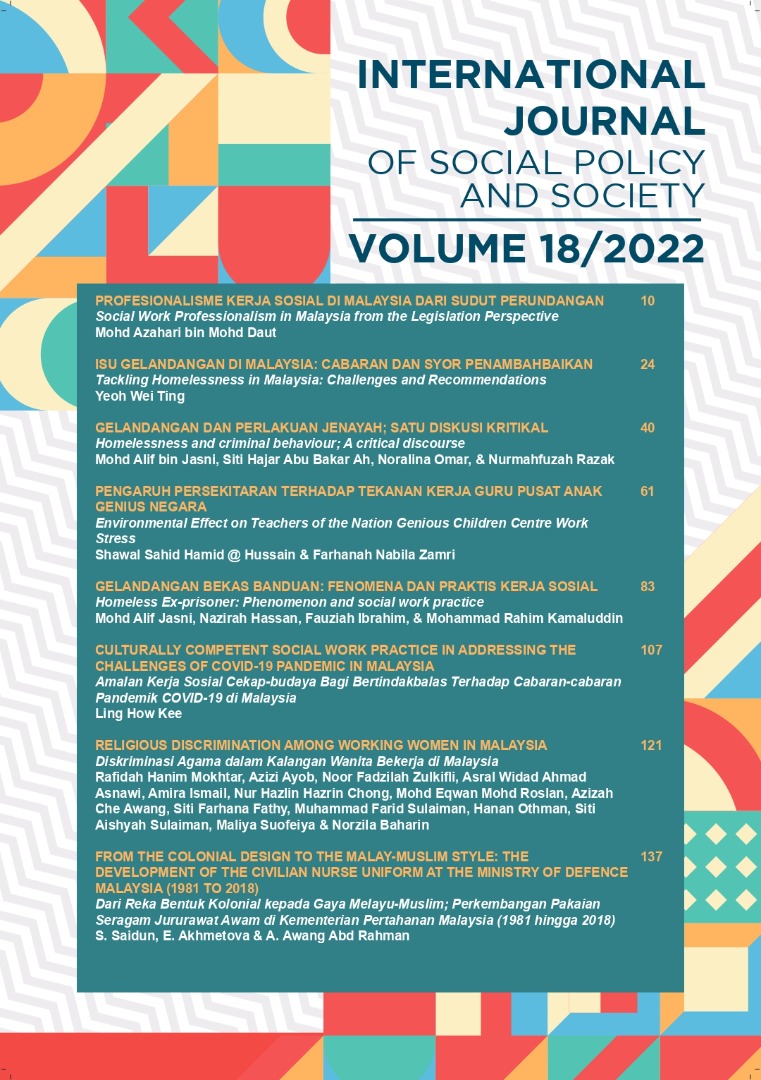 Downloads