Ke Arah Pematuhan Halal Menerusi Penubuhan Jawatankuasa Pengawasan Syariah Di Hospital
Keywords:
shariah compliant, medicine, hospital
Abstract
Halal issues are not limited only to the matters of food and drink. Islamic law must also prevail in all aspects of life, including in hospitals. Currently, the hospital management only complies with the general rules set out by the government, but there are some other aspects that are non-compliance with the requirements of shariah, especially in the selection of medicines and the doctor-patient relationship of different gender. Regarding the selection of medicines or pharmaceuticals substance, there is doubt on whether the substance are lawful or unlawful. For example, Condopril nerve medicine, antibiotics Gloxacilin and anti-fungal sprays Clotimazol are derived from pigs. While in the relationship between doctors and patients, the survey found complaints from female patients, especially in the labor room. Therefore, it is necessary to set up a Shariah Advisory Committee at the hospital management level so that all activities in hospitals related to Muslims adhere to the criteria of Shariah. This is similar to the role played by the Shariah Advisory Committee in commercial banks in Malaysia.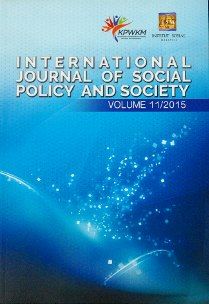 Downloads