MOTHER-CHILD RELATIONSHIP: THE IMPACT OF MATERNAL PARENTING STRESS ON THE DEVELOPMENT OF BEHAVIOUR PROBLEMS IN MALAYSIAN CHILDREN WITH AUTISM SPECTRUM DISORDER
Keywords:
Mother-child relationship, maternal parenting stress, child behaviour problems, autism spectrum disorder
Abstract
Parenting children with autism spectrum disorder (ASD) may be stressful due to extra parenting demands placed on parents, and parenting stress may harm children, such as developing later behaviour problems. However, research on such relationships has not been extensively conducted outside Western settings. Therefore, the present study aims to investigate the relationship between maternal parenting stress and behaviour problems in Malaysian children with ASD. It is hypothesised that maternal parenting stress has a significant direct relationship with child behaviour problems. A cross-sectional survey was distributed to 198 Malaysian mothers with a child diagnosed with ASD aged 5 to 12 years old. Results reveal that maternal parenting stress did not significantly have a direct relationship with the development of behaviour problems in Malaysian children with ASD, indicating that parenting stress is not a predictor of child behaviour problems. The finding highlights the importance of conducting research across other cultures, particularly in the Asian context, for an increased understanding of how parenting stress relates to child behaviour problems.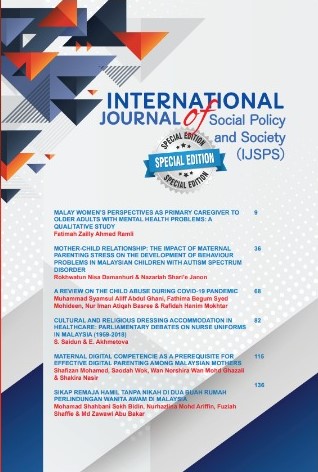 Downloads